General
Curious what farming looks like in Ontario? Watch this introductory video to get started! Ontario Farms Youtube Video
Farming in Ontario is diverse! There are many different types of farms all around Ontario and you can take a tour of one or all of them from your classroom. Take a virtual tour here at Farm Food Care 360.
Want to learn more about key topics in agriculture such as sustainability, agriculture policy, current issues in our food system? Check out The Real Dirt on Farming.
Curious about careers in Agriculture? Want to watch videos about how technology, engineering, art, or math are all used in Agriculture? What about growing food and the dirt under your feet? Visit Agriculture in the Classroom Canada to find out more. Be sure to read Alex's First Seed a picture book online!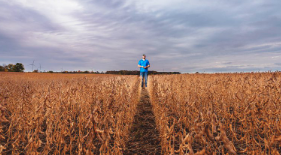 Grains
Looking for specific information on grains grown right here in Ontario? Barley, corn, oats, soybeans and wheat – Ontario farmers grow them all! Learn more about grains in our lives. Recipes, videos, ask a farmer, environmental sustainability, it's all here on Grain Farmers of Ontario's website – Good in Every Grain.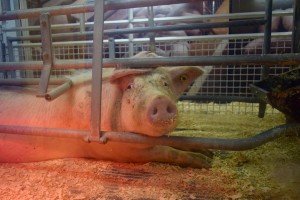 Pork
The Pig Mobile has gone virtual! Learn all about raising pigs and our local pork industry through Ontario Pork. Videos of pigs, the nutritional value of pork, recipes, a downloadable PDF activity book, and more.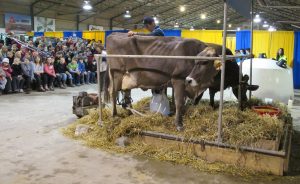 Dairy
Learn how milk goes from the farm to your table through the Dairy Farmers of Ontario. There's lots to learn about caring for cows, on farm technology, and environmental sustainability.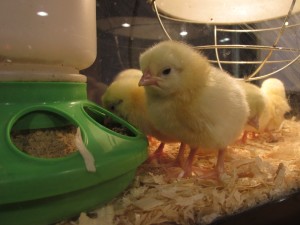 Eggs and Chickens
Did you know there are different types of chicken farms in Ontario? The Chicken Farmers of Ontario raise and care for "broiler" chickens. Tour a chicken farm, learn about chicks, what they eat and how to care for them – here. The Egg Farmers of Ontario raise laying hens for their eggs. Tour an egg farm here or visit this interactive website to learn about the the journey of an egg from farm to table, raising laying hens, the health benefits of eggs, and lots of recipes. Don't forget to visit the Egg-tivity Centre.
Bees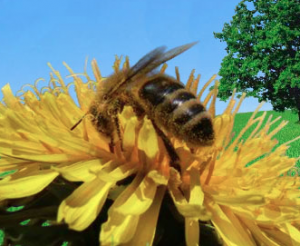 Curious about apiaries and bee keeping? Learn all about bees and honey here. Want to visit a local apiary this summer? Search this website for local honey.
Looking to find local food now that you know all about Ontario's agriculture and food production? Find local food, recipes, and how to cook that delicious local Ontario food you picked up by visiting Six by Sixteen